I met Adrian Grenier about a dozen years ago at the Sundance Film Festival. A few years later I saw his documentary "Teenage Paparazzo" premiere at Sundance – featuring some funny faces from yours truly from when I took him to OK! Magazine for a day as part of the doc exploring celebrities relationship with the media.
Since (and during) those Entourage days, Adrian's aimed to live life working towards something bigger – from striving towards a straw-free society, Lonely Whale, diving into ocean conservation, becoming a Halfatarian, making more docs, movies and the ups & downs along the way. I recently sat down with him Montage Beverly Hills (after he jumped in the pool in a suit for the photo shoot!) and we talked about it all.

You can check out part of the interview on Nobleman and read it in its entirety in the Summer Issue out now.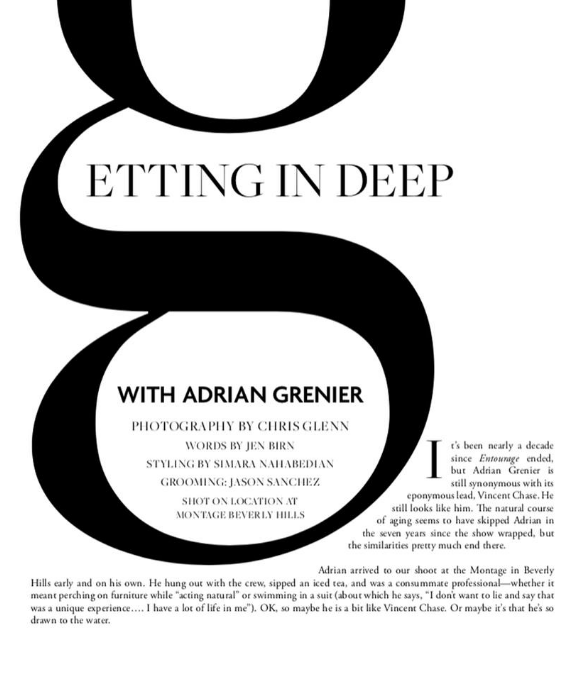 And some BTS photos…