Nope, despite recent posts on my social media feeds with a newborn, haven't had a baby. He belongs to my best friend – who's been another example for me
that being a new mom ain't easy. And, while friends and relatives bring armfuls of baby gifts, cute outfits and toys for the child, who only knows eating, sleeping and pooping on repeat those first few months, it's often the mom who could use the presents. It's her who's probably not sleeping (waking every few hours to feed or pump), eating well, or necessarily pooping post childbirth.
Plum Organics, a line of quality baby food, toddler and kid snacks realizes this. And, while their primary focus is providing good nutrition for little ones, their current campaign acknowledges the challenges parents face that first year.
To kick off the campaign they had a party in at Neuhouse in NYC where psychotherapist and couples therapy expert Esther Perel (a modern-day Dr. Ruth) spoke. On keeping a relationship spicy post children she strongly suggests carving out time for date nights and has said, "The mom doesn't become sexy; the woman does. You have to retrieve the woman from the mother. And she may need to separate to do that: a bath, a walk. She must cordon off an erotic space."
Guests were given a Keeping It Together Survival Kit with gems including a Sooth massage (they come to your home to give you a massage!), a couple months of complimentary Calm (a guided meditation app that can bring peace in only 5 minutes), Pukka Tea (sometimes a cuppa tea can be magic) and of course an assortment of treats from Plum Organics, from Baby Bowls to Puffs.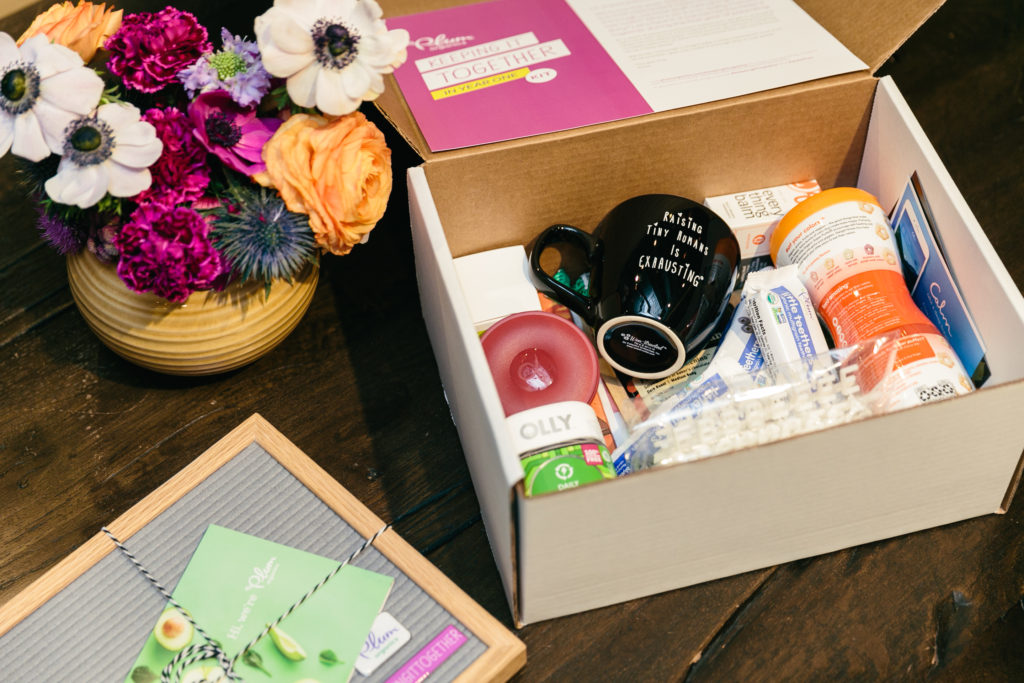 Eva Amurri was among the attendees and you can read what she had to say about it here.