Subscription Boxes are a thing. A really big thing. Like the new Wine of the Month or Cheese of the Month Club – but one you have to feel less guilty about buying for yourself. Although, I guess those are the original subscription boxes. We should all pick a subscription box to subscribe to – because we're worth it. Ah, the giddiness at something to look forward to receiving each month – a present full of surprises personally picked with you in mind. That's what they say anyway, and so far I'm a believer.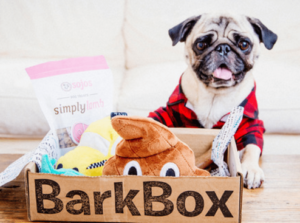 For those who don't know (a surely shrinking demo because I just did a google search and found lists of TOP 100 subscription boxes!) a subscription box is a monthly delivery of a selection of curated products. The boxes can be anything from clothes to toiletries, ties to socks to meals to makeup and some 'just for dogs,' like the Barkbox.
Birchbox is largely credited with being the first when it launched in 2010. My first introduction to Subscription Boxes was when I had my then client Hello Products yummy toothpastes included in the Popsugar's Must Have box several years ago. It was a great treat for Popsugar subscriber's teeth – and a good way to get Hello's product in the hands of their target demo – people with teeth.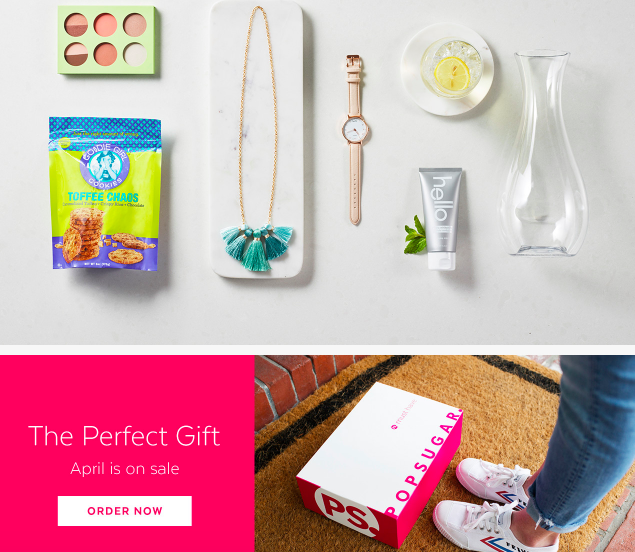 There are several boxes for under $20 for things like snacks to candles, books and sample-size items and then others like a like Eleven James that can cost around $700/month – but you get a Rolex/month. I've found the average to be about $50.
Two gift boxes I was recently introduced to are The Bless Box and The Badass Box.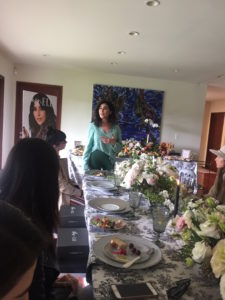 I got a sneak peak of the Bless Box as a luncheon of badass babes (including The Badass Box founder Shenae Grimes) hosted by Bless Box founder Sazan and the love around the table and vibe of collaboration rather than competition was enough to make all of us feel blessed. The love, passion and care put into selection is evident in the contents of The Bless Box and it's amazing – even if missing Sazan's new perfect nude lipstick from Bobby Brown! Maybe that will be in the next one. You can find out signing up for her Bless Box here, if you so desire.
Do some research and find the box that's best for you. I like to support strong, entrepreneurial, kind women and generally like the products picked by the like-minded ladies. You pick the one that speaks to you. But, buyer beware – they can be so enticing that there's even a site MySubscriptionAddiction.com!